Each month, the photography club I'm a member of, the Las Vegas Photographic Society, has a photo contest. They call it a challenge, but it's a contest.
I try to enter each month, and won early on, but in recent months haven't had much luck. I grew frustrated, because my photos were clearly "better" than the others (objectively speaking, of course), but the voting by club members just didn't go my way. I'd spend hours on coming up with concepts, and hours more making the photos happen, including even more hours doing extensive editing of the images in Photoshop to ensure their perfection.
Last month, the theme of the contest was "expressions." That was it. Having grown weary of spending lots of time submitting losing entries, I looked for a candid shot that would even remotely fall under the category of "expressions." I submitted this shot on a whim, despite it not being a great photo, technically.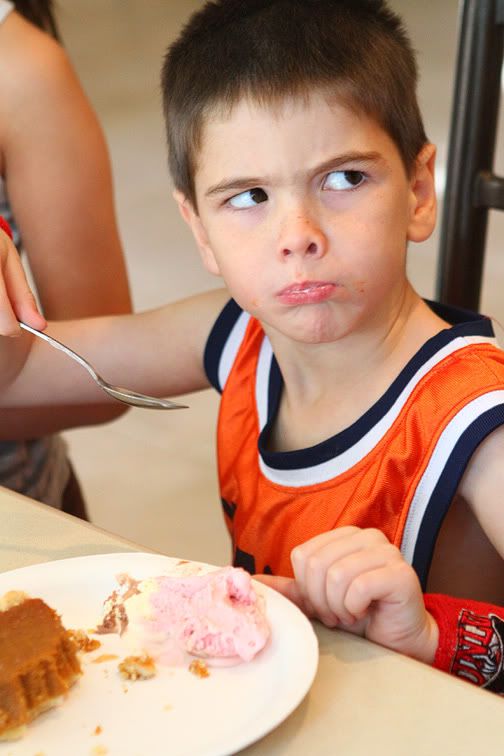 Stuff on his face. My niece's arm in the background. My nephew's hand cut off.
But here's the lesson. The photo won the contest. Not just the club vote, but also the vote of some objective, third-party folks who said it was the photo they'd be most likely to shell out money for.
In the end, it's necessarily about technical perfection. It's about evoking an emotion. It's tough to know what people are going to connect with, but most often, ordinary humans aren't going to care about the little details photographers obsess over. They want an emotional connection. Who knew?