Sometimes, I wonder if people look at my photos and think, "It's easy to take a photo of that kid! The sparkle in the eyes, the flawless skin. Perfect." Well, yes, kids are perfect, blah, blah. But even good genes get a nudge with Photoshop, people.
Here's an "after."
And here's the before.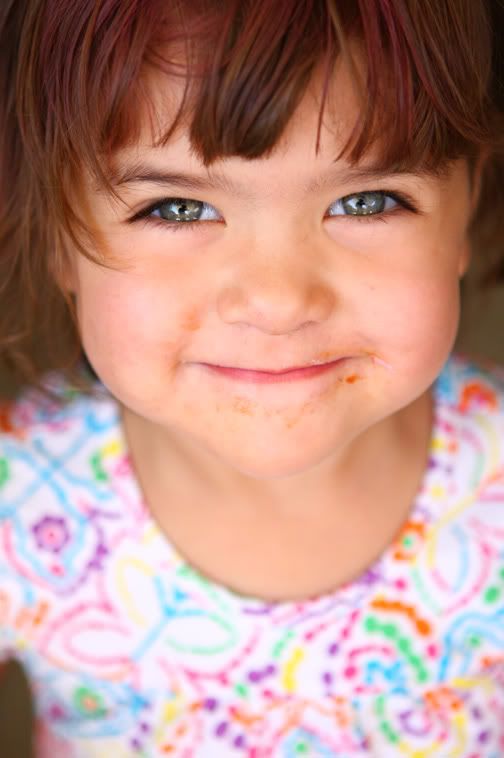 The perfect little angel got, well, she got perfecter. Wasn't my fault she dove into that cupcake! Photoshop just makes what's there, there-er. The perfect, perfect-er.
Then again, sometimes, you just show up.