My dad just turned 70. Strange. Because I'm fairly sure I'm not a day over 34, but that's neither here nor there.
In recent years, Dad has found a pet project, a nonprofit called Toys4Smiles. The group of volunteers, mostly seniors, makes toy cars for kids. Amazingly, this merry band of woodworkers has churned out more than 73,000 cars, many of them cut out by my dad, one of the original members of the group.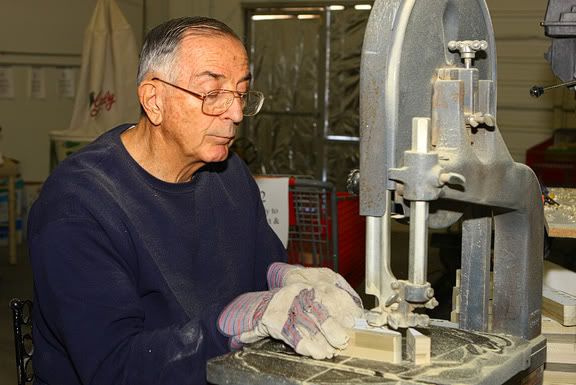 How my dad has all his original fingers, I have no idea.
What I do know is that this pursuit is perfectly suited to his talents, having been a longtime craftsman, although he'd say that's overstating his skill level. He's just a guy that works with wood sometimes.
A local news station featured Toys4Smiles recently. It's a great segment.
Watch it here
.
I'm so impressed with the commitment of the volunteers involved with Toys4Smiles. Their mission is simple, and they've far surpassed even their own goals and expectations.
They're always looking for wood, volunteers and donations. Take a look.