I've always collected things. Antique cameras. Movies on DVD. Quirky tools. Magazines from birth month. Music CDs. These aren't really ongoing collections. I kind of collect things fanatically, then move on to the next collection.
I think I've completed my latest collection! I've gathered together a collection of casino chips from every casino in Las Vegas that has a craps table.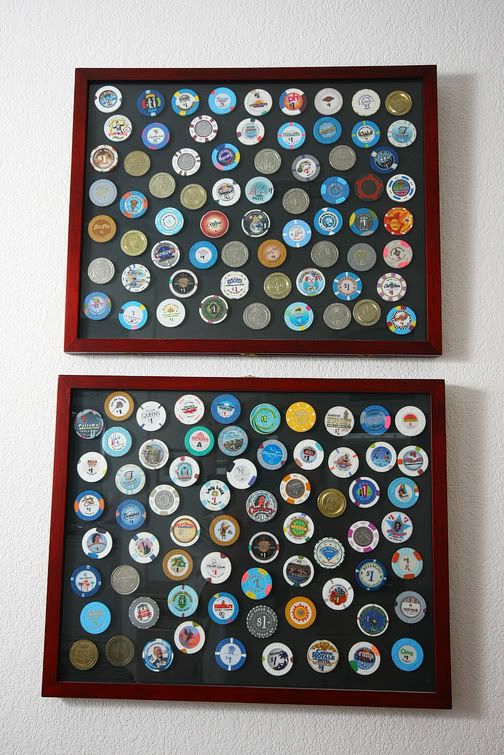 The collection is made up of $1 chips, but there's a $5 chip from the Hard Rock, just for good measure. There's also a 50-cent chip from the Fremont.
There are, of course, chips from several casinos that are no longer with us. The Stardust, among them, the first place I stayed on my first visit to Vegas.
After the opening of the Cosmopolitan recently, some have suggested it'll be awhile before another major hotel-casino opens up on Vegas. So, my collection is complete! Even though I'm kind hoping not.