Today, a few friends from work and I, or me (Kit?), had a random Flavor Flav sighting. For those of you who have been hiding out in the mountains between Afghanistan and Pakistan, Flavor Fav was in the rap group Public Enemy. Their biggest song was something about fighting the powers that be. I'm pretty sure.
In recent years, Flavor has been featured in innumerable reality TV shows. And now, he is featured in this amazing, exclusive photo.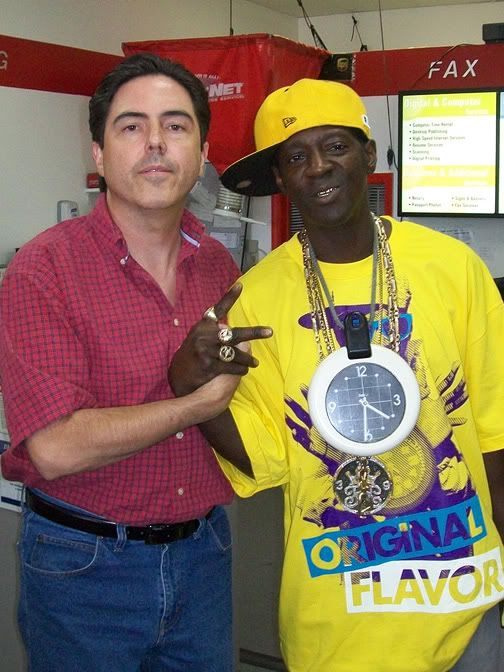 Very nice guy from what I could tell! Very patient with photo-seekers.
I wrote about the encounter in the fantastic new
Las Vegas blog
I'm writing for
Harrah's
and its Las Vegas casino destinations. I totally just added those links so we'd stay at the top of the search results in Google for "
Las Vegas blog
."
Check it out! That way, your clicks will be seen in our stat reports, and the powers that be will realize that I know what the flip I'm doing and they'll just let me do what I do and all will be right with the traffic and the views and the buzz and the booking and the spas and the dining and the blog will be
the best Las Vegas blog
in the history of blogging.