Yeah, it's true. I'm giving myself over to the fact that I just might have the best job ever. First, I get to write and do photography, all the time. I also get to explore Vegas. The good, the bad and the cross-dressing.
The other night, I met female impersonator Frank Marino. He was signing a cookbook he whipped up to benefit the Make-a-Wish Foundation. Good cause, nice guy!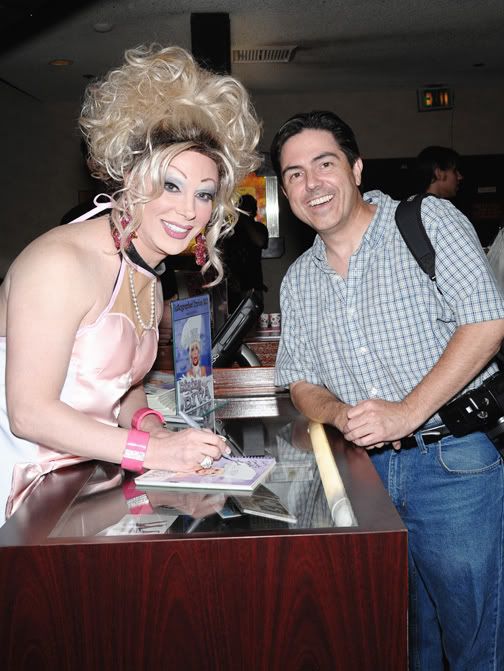 From what he says, he's the longest-running, continuously-employed headliner in Vegas (25 years worth).
I get to meet such interesting people in this gig! From a female impersonator, to someone like comedy-magician Mac King.
I just loved Mac King's show. The guy is a true pro, and seems like just the most down-to-earth person.
I picked these two people because, to me, they exemplify Vegas. They kind of exude it. Their shows and personalities are very different, obviously, but they're not doing what they do for a one-off payday. They're in it for the long run. They do what they do to the hilt. And they seem to really be having fun in the process.
And I'm having a lot of fun lately, too. I meet not only entertainers, of course, but people from around the world. I meet dealers and bloggers and photographers and people who are funny and drunk and talented and, quite often, having the time of their lives.
Added bonus: I get to turn around and write about my experiences and encounters. I get to be funny, and I get to share all the things I love about this town. And they are many.
Just the best job ever, and I'm having the time of my life!
See the latest on the
Pulse of Vegas blog
.