It's impossible to overstate how Photoshop has changed the world. And that's especially true for the world of photography. Case in point, this image I nabbed from a wedding photographer's site today. (The guy's name is Becker, and he is one of the movers and shakers in the wedding photography world.)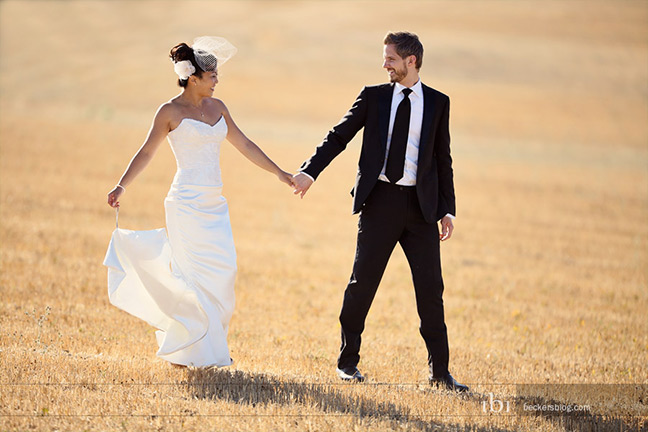 The shot is fine. Shot on a farm or something, in a field. Maybe some crop that was recently harvested. But it looks like dead grass to me.
So, of course, I had to take a stab at goosing it up a bit.
Sorry, but I just think lush, green grass makes this photo really zing.
Photoshop isn't just software. It's kind of miracley.